Prio® is a trade mark of household water filters designed and marketed by DWT Deutsche Wassertechnologien GmbH, Germany. We are known under Prio® brand name on Western Europe and American markets, and under HB Water Filters brand name in Eastern Europe.
Established back in 1996, HB/Prio® is currently the leading international manufacturer of various, from small to mid-size, originally designed, drinking water treatment systems. Due to so much experience in marketing of this kind of product we are now able to provide our customers with the best value for money water filters found on the market. Large scale production is possible due to strong manufacturing and engineering abilities provided by own ISO 9001 and ISO 14001 certified manufacturing facility.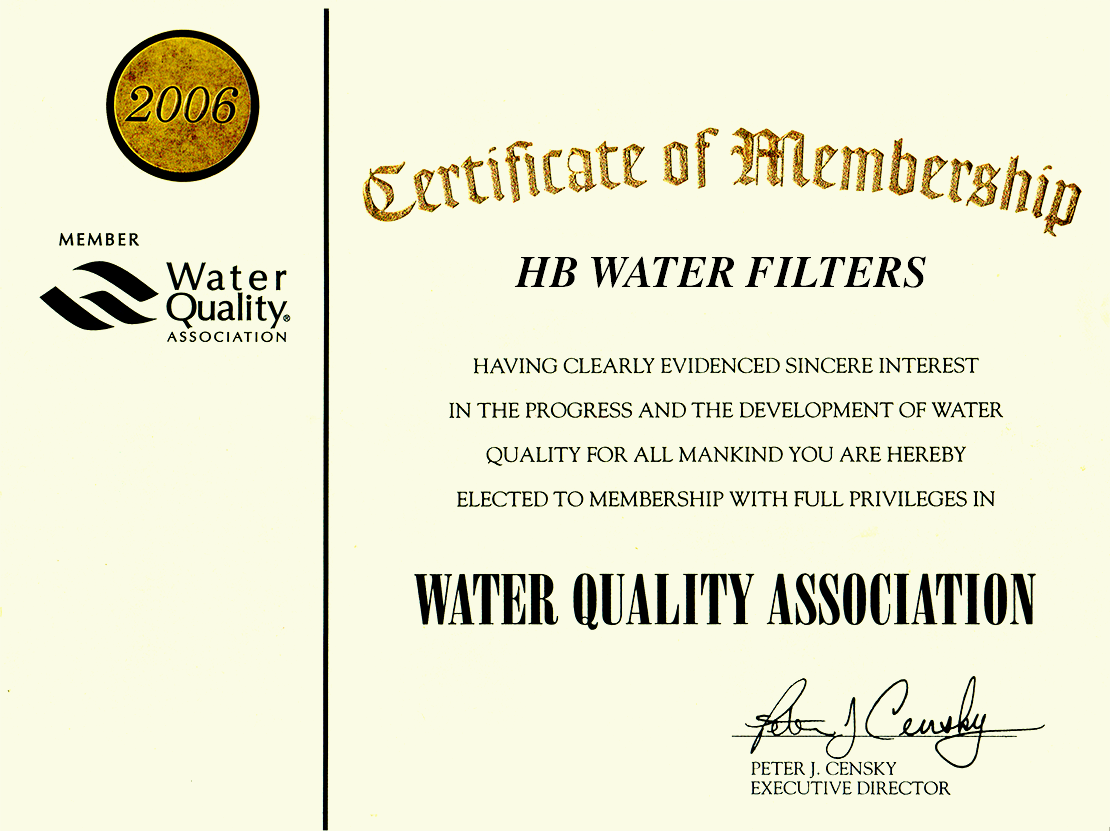 We are the Water Quality Association (WQA) member since 2006. We hold dozens of US, EU, etc. patents and patent applications in our field of expertise.
HB/Prio® is the well-known regular exhibitor and participant of professional water shows and exhibitions like Aquatech Amsterdam, WQA Aquatech USA, Aquatech India, Aquatech Shanghai, etc.
HB/Prio® product line includes all modern types of household water filters, from pitchers, in-line sediment filters to innovative electronically controlled reverse osmosis systems, and various filter cartridges.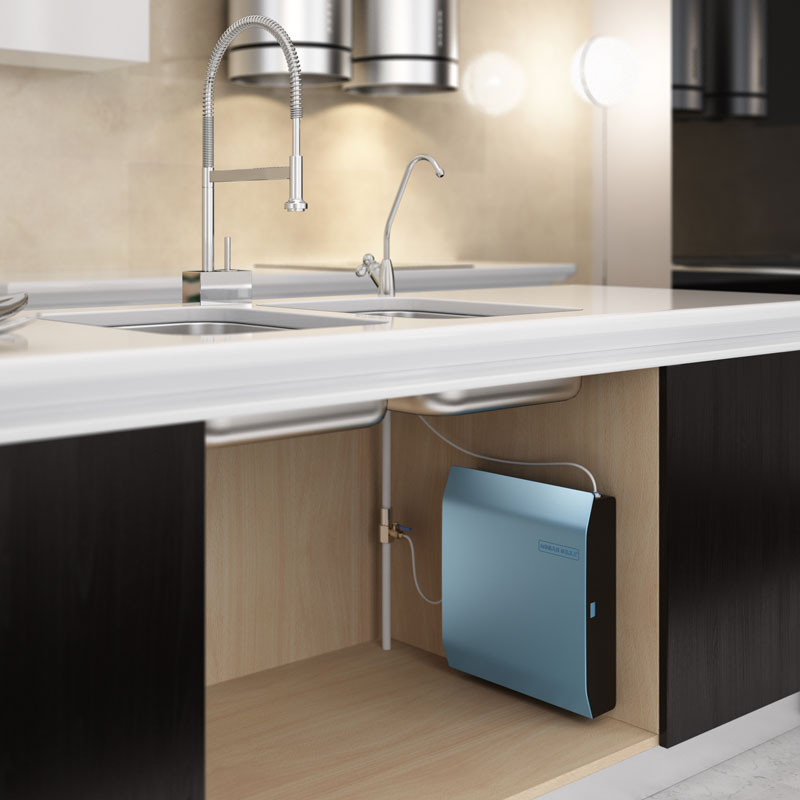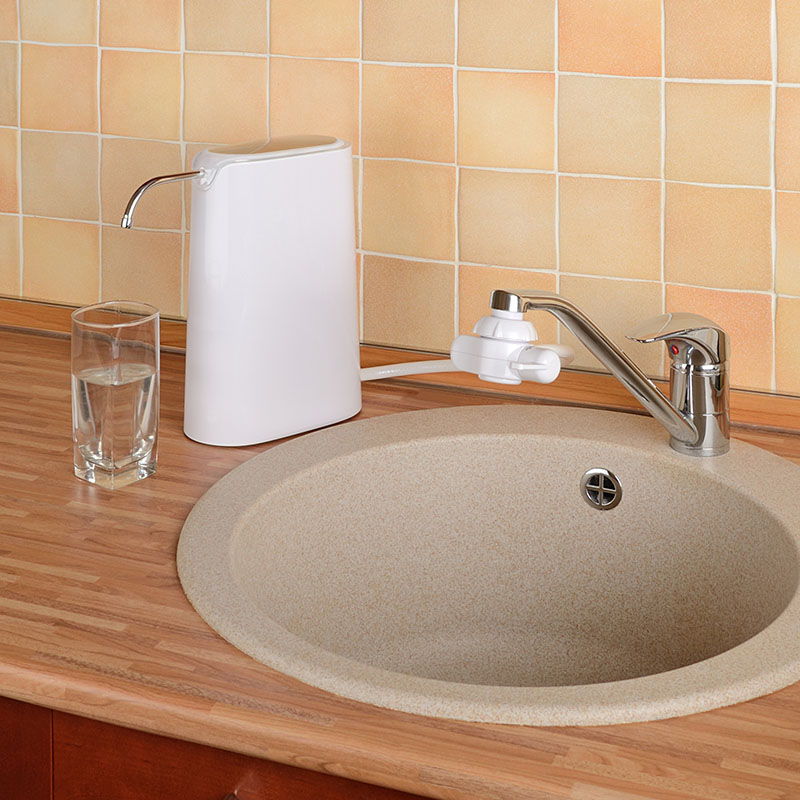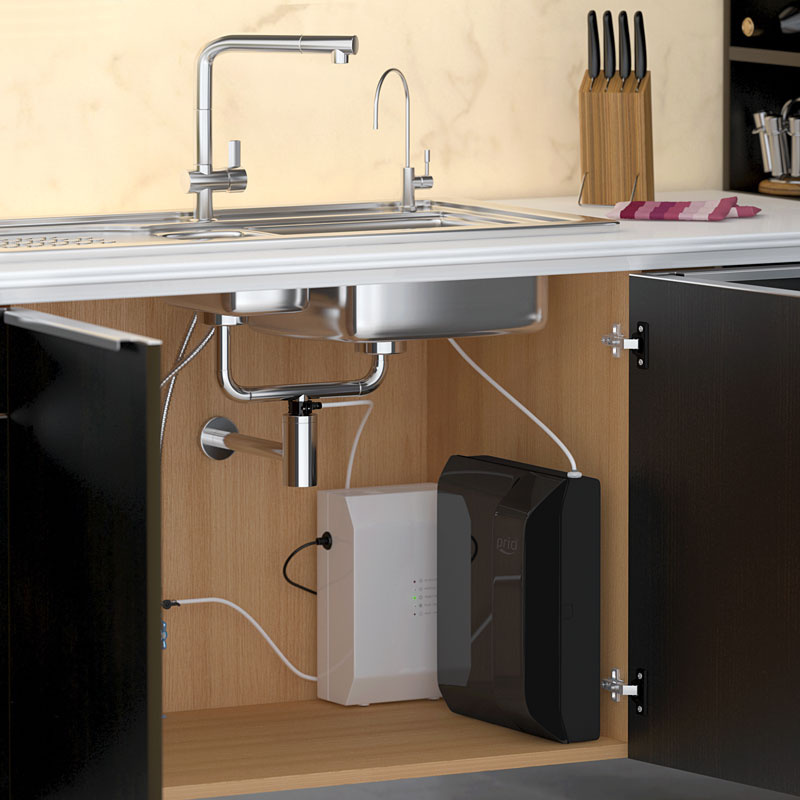 Our products are exported to the US, EU, Japan, Indonesia, Ukraine, etc. We are also the supplier of water filters, including privately labelled ones, for chain stores Leroy Merlin, Auchan, Castorama, etc. If you ever purchased water filters from these stores you might already be our customer.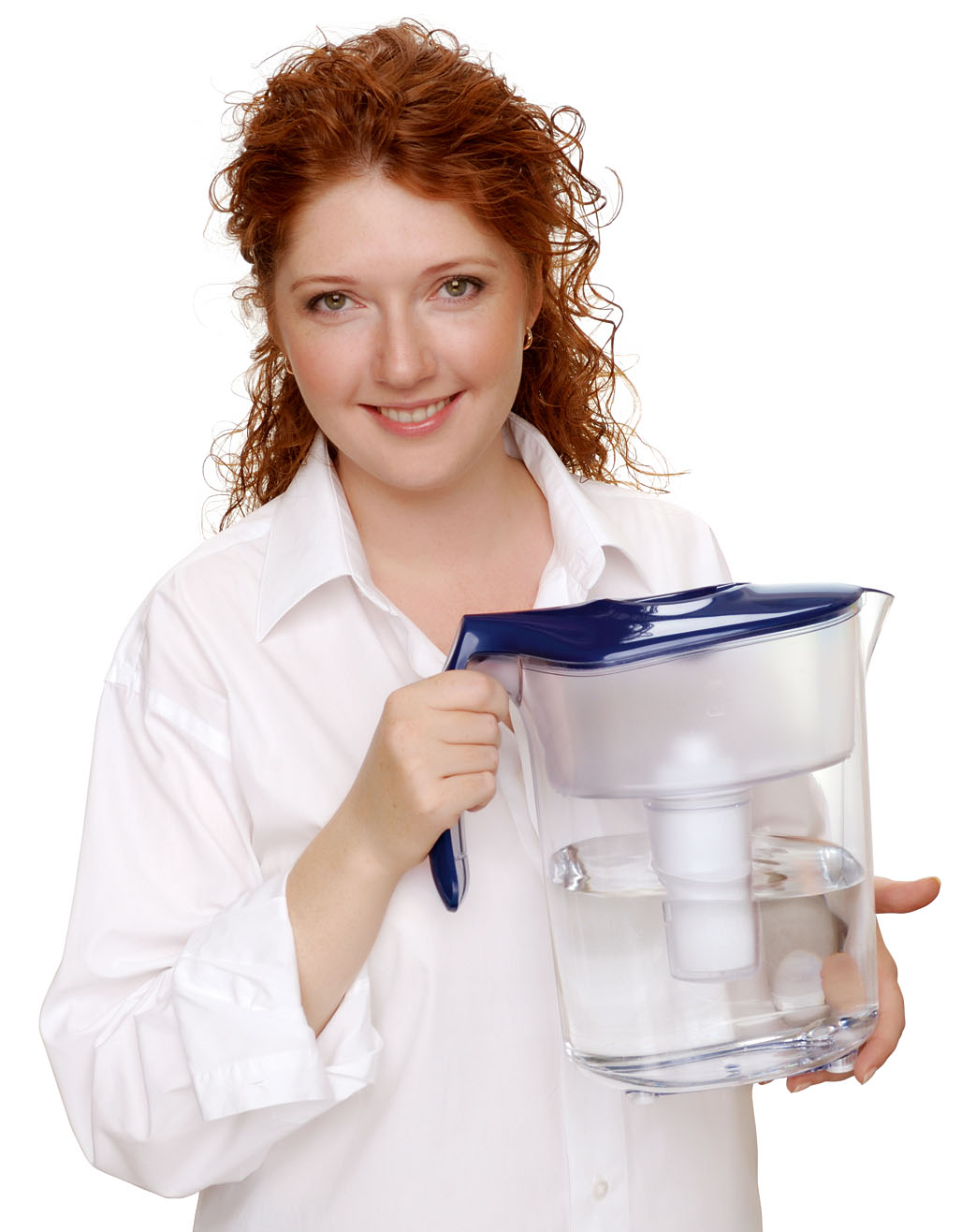 ---
All our products are proprietary designed water filters that combine industry's best practices, parts and media with originally designed technologies. Following are few examples.
---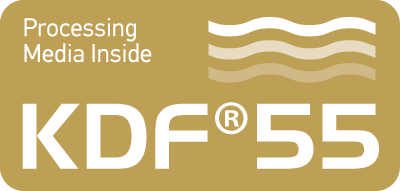 KDF® Media
We were the early adopters of KDF®55 process media in consumer market. Thanks to KDF®55 our select filter cartridges provide longest service life and best purification.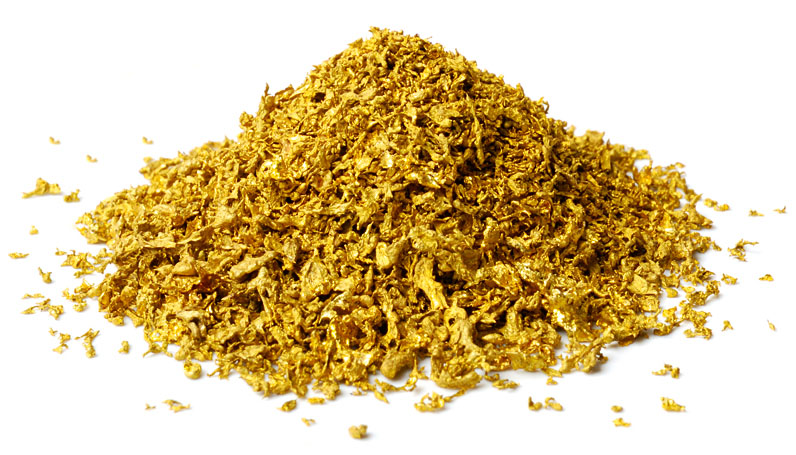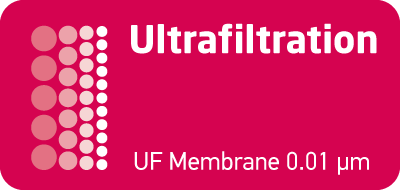 Ultrafiltration
We were also among the early adopters of UF membranes that proved to make our undersink and countertop water filters the best compact filtration systems for household use.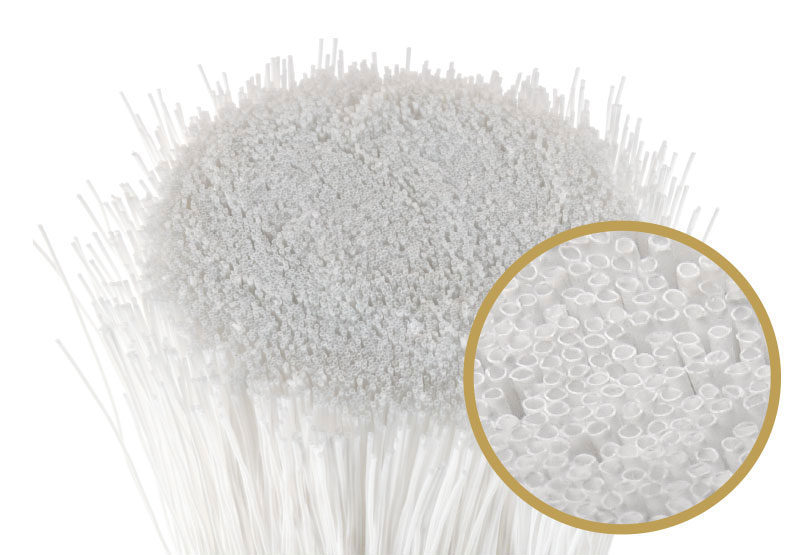 Ultrafiltration membrane close-up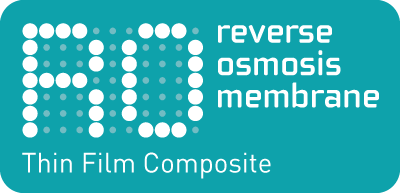 Reverse Osmosis
Currently we offer original, made in Japan, Toray film R.O. membranes for our best water filtration machines, including advanced direct flow R.O. systems.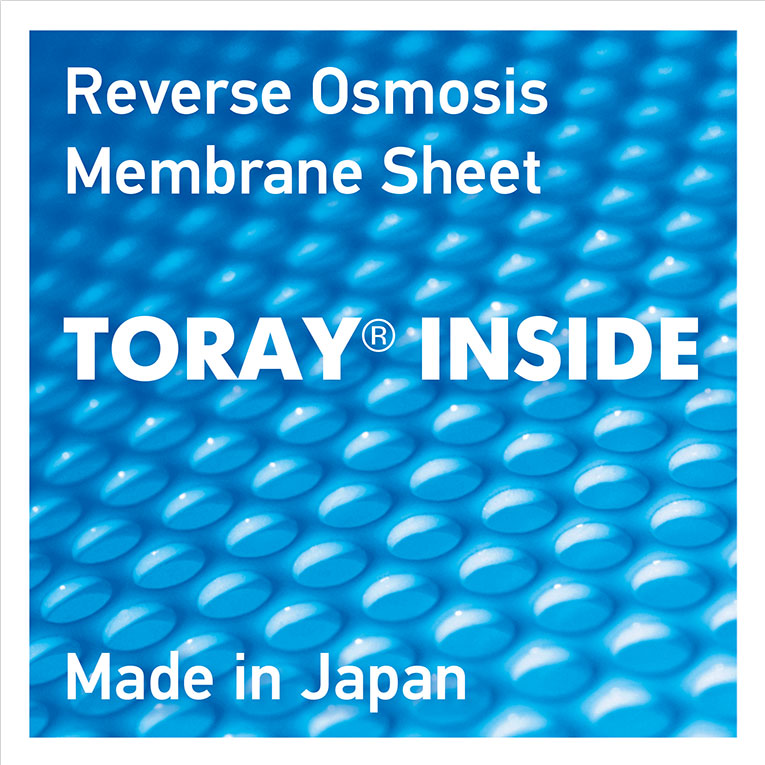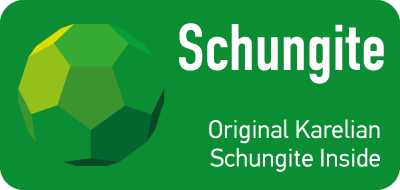 Schungite Media
Schungite is a lustrous carbon mineral rock deposit and is extremely rare on our planet, with most of the known deposits being in the lake region of Karelia, Russia. Schungite has scientifically known unique healing, mineralization and antibacterial qualities, and has been used for hundreds of years to heal wounds and restore health. "Taking the waters" in the Karelian Lakes was a common occurrence for ill and injured people in this area. A unique property of Schungite is that it contains naturally occurring Fullerenes (pronounced fullereens). Fullerenes are Nano materials discovered in 1985, and known as a carbon allotrope, part of the structure of carbon, which includes diamond and other carbon structures, it has sixty or more carbon atoms arranged in a ball shape. It has unique antibacterial qualities and curative qualities and has recently been discovered in space.
We offer optional Schungite post-filter for our R.O. systems which contains activated carbon and genuine Karelian Schungite.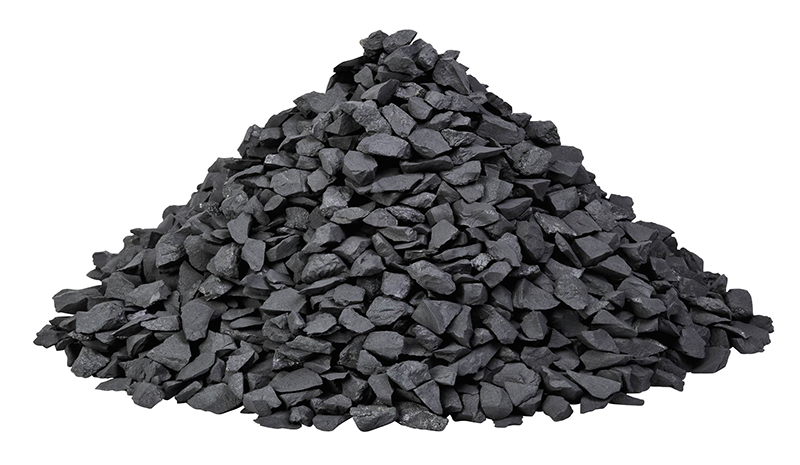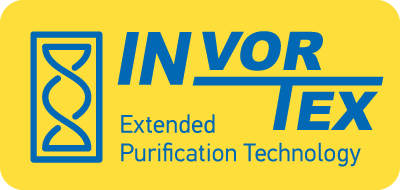 Invortex® Technology
Our patented (U.S. Patent 8,382,980) method to double the service life and purification capacity of the granular activated carbon in a filter cartridge, with a helical partition. It increases the water path inside filter cartridge, suppresses the bypass channel developing, and extends the contact time between GAC and water leading to much improved purification.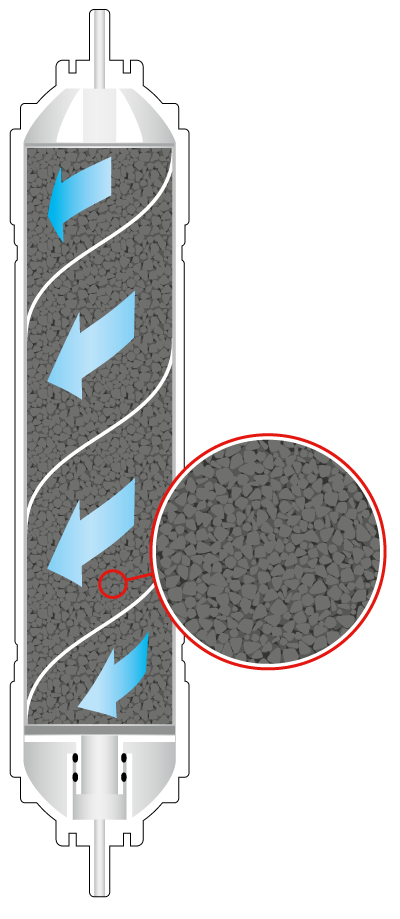 K875 GAC Filter Cartridge with Invortex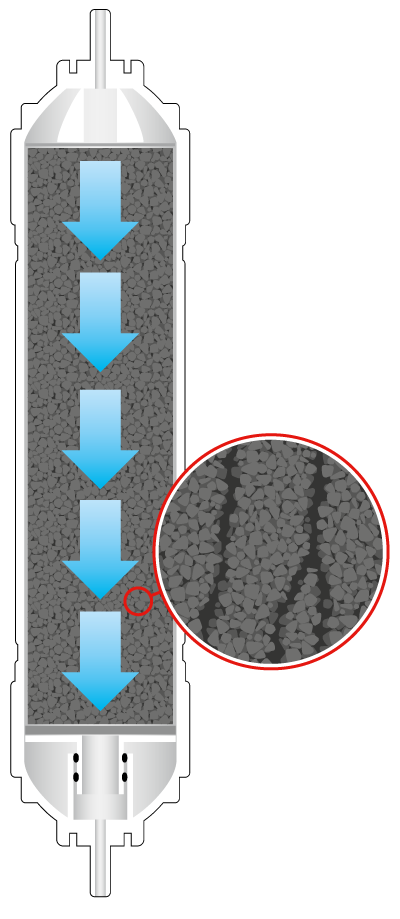 Conventional GAC Filter Cartridge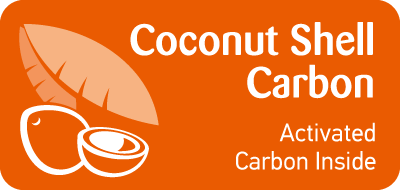 Activated Carbon
We use only best activated carbon such as made by Norit® to deeply purify water making it safe and vital, and to meet and exceed NSF requirements.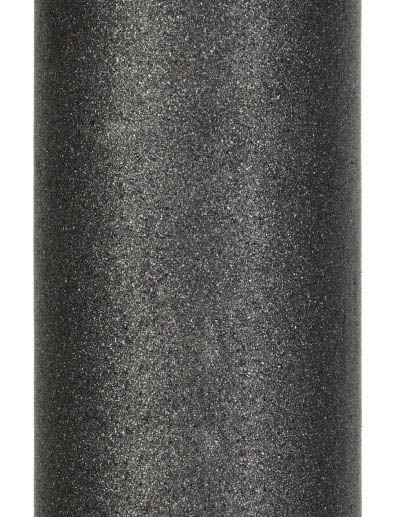 K870 Carbon Block Filter Cartridge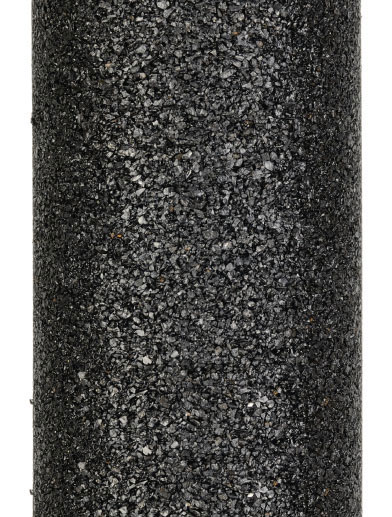 Conventional Carbon Block Filter Cartridge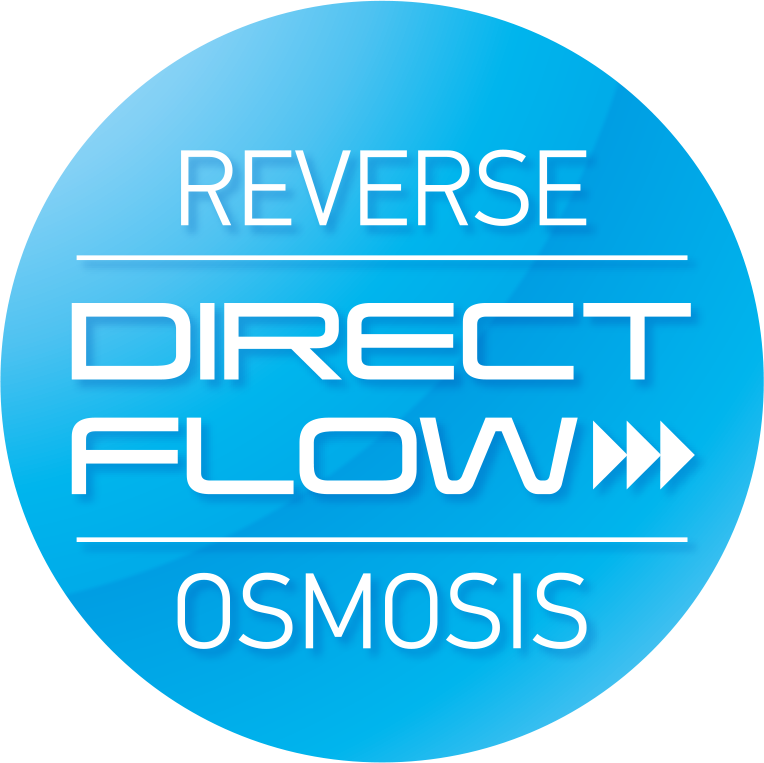 Direct Flow Reverse Osmosis Pump Bot
Patent pending, proprietary designed pump box with control valve and auto-flush allows us to offer the most advanced, water-saving R.O. machine on the market, Expert MOD600.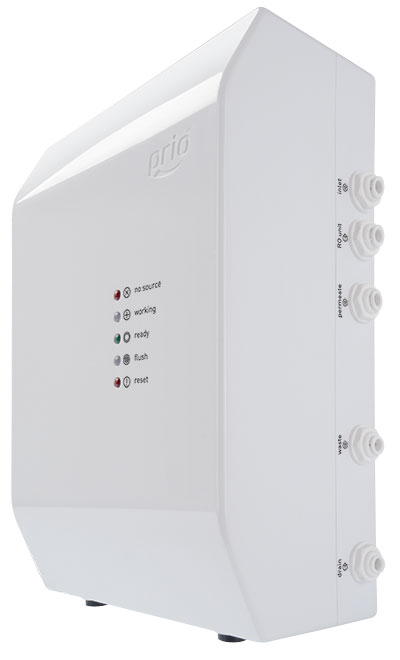 ---
We are committed to ensuring a healthy living, safety and well-being of people and the world around us. While delivering outstanding water purification products we continuously challenge ourselves to think and work creatively to build a better environment for all.
---
With more than 20 years' experience and expertise in water purification, with solid history and buyer references we are:
Committed to Quality
Technologically Advanced
Forward-looking
Honest and Open-minded
We have a great product line which is carefully crafted. Each product is designed with great attention to details and engineering excellency, made with world class technology, and is easy to use, high quality, and competitively priced. Whether you are a customer or retailer, we have a lot to offer, and we are sure you will love our product! Shop Online Become a Partner